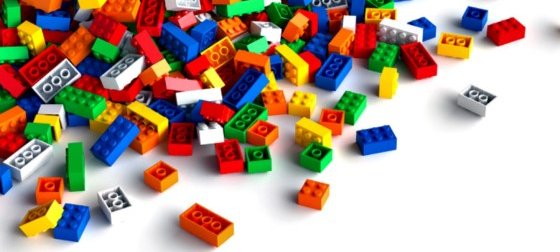 Chronos Plugins
CHRONOS Software Plugins
CHRONOS supports a comprehensive list of plugin interfaces which allows implementation of additional custom features.
A Chronos plugin is a .NET assembly containing classes which implements one or several of these interfaces. Currently you can use this plugin model to write:
A custom device driver module to communicate with an external device that is not supported by Chronos out of the box.
A toolbox control for manual or maintenance operations with such a driver module.
Tasks that work with or without a driver module and are integrated into the Chronos method editor and scheduled just like the built-in tasks.
Tasks that inspect properties of other tasks within the same job.
Modules that can manipulate and trigger the execution of sample lists.
Acquisition services for supporting additional Chromatography Data Systems.
Available Plugins
This is a growing - but never complete - list of available Chronos Plugins. If you like to use any of them, please contact us for further information.
Free Task Plugins
AdvancedToolkit
Miscellaneous tasks for advanced special case methods:

Pinboard (custom list of properties which can be populated using complex expressions, then niceley referenced from other tasks)
CheckTrayOccupancy (check if all positions of a tray are considered free at the time of execution, to allow switching off an agitator like tray)
ReadFromDatabase/WriteToDatabase (use SQL databases)

AlphaVial
Convert MTP index number to A1,B2 indexing style, we thank the Trajan company to make this public available
Assert
Check for user defined preconditions during the sample list validation phase
CreateSchedule
A Task that creates a new schedule from a sample list file. Useful to generate barcode and LIMS database controlled sample lists
DetectVial
Checks if a single vial or which vial range is available
StandbyMethod
Runs a given method at the end of a schedule
WaitForMultipleStartSignals
Waits for occurance of one of multiple input signals with timeout.
Device Driver Plugins
Typically these plugins are commercially available
Abbemat
Control of refractometers by Anton Paar
Bandelin Digitec RC
Control plugin for an ultrasonic bath by Bandelin Electronic
CEM Microwave
Control of a microwave device by CEM
Chronect HPLC
Control of some Knauer HPLC pumps
Chronect LC/GC
Control of the LC/GC interface by AS
Chronect Symbiosis
Control of µSPE related Spark devices
Chronect VLP
Controls a vial label printer (Scinomix brand)
GenericSerialDevice
Simple serial I/O, for control of devices with a primitive protocol
MTBalance & MTQuantos
Controls Mettler Toledo balances inclusive Quantos powder dosage system
Prolab
Controls Prolab centrifuges, shakers and heaters
ZLP Plugin
Sends customizable barcode labels to a Zebra ZPL based label printer
Sample List Generators
Typically these plugins are commercially available
BatchSlave
Checks a folder for incoming files specifying samples to process
EBIS
Read analysis results from several data systems and react to them
Inject Schedule
Append new samples to the running sample schedule
LC Mulitplex Sequence Generator
Convenient Sequence generator for LC Multiplex injection solutions
MCDP Sequence Generator
Generate MCPD calibration sequences based on stem solution concentrations and desired target concentration
Miscellaneous
Typically these plugins are commercially available